Mary K. Thomas:
an Ocala Success Story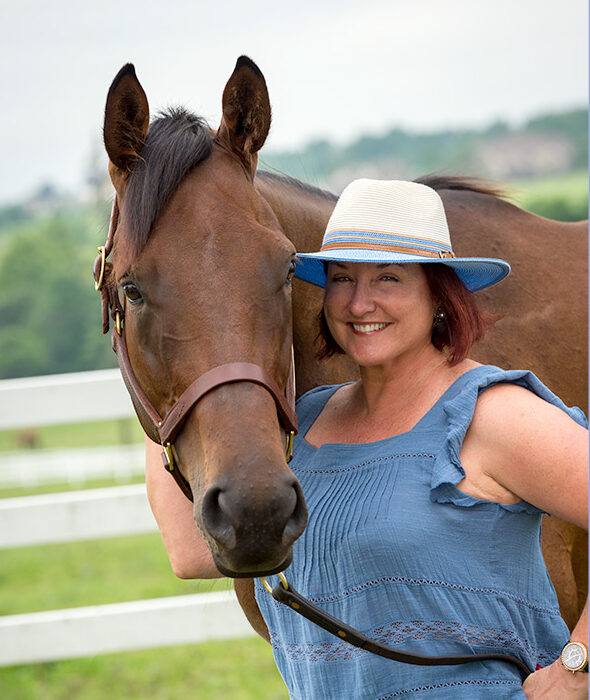 About Mary
With an abundance of tenacity, Mary has been self-employed since she was 22 years of age, when she  started the first equestrian staffing firm in the country.  After a short period of time, she realized she had a knack for finding the right people to raise productivity and efficiency for employers.   Within four years of moving to Ocala, Mary had two staffing companies with multiple businesses relying on her to fill positions within their organizations with quality employees. 
As Mary's companies grew, she became affiliated with the American Staffing Association, Florida Staffing Association and qualified as a Certified Staffing Professional.  Throughout her successful career, part of her focus has been to  give back to the local communities that have supported her.
FastTrack Staffing, Inc. provides a high-quality service in the face of rapid growth and change in the staffing industry. FastTrack's goal is to deliver big results with a small-town touch; we take pride in our service and our people.
Highly efficient and effective, FastTrack won the Florida Back to Work Contract. This program provided businesses a tremendous opportunity to give someone in need a fresh start and a new direction for the future.
Now a national firm, FastTrack has branch offices in Florida, Michigan and most recently in Georgia due to avid client demand. More than doubling in size in three years, FastTrack's growth has continued to expand. Additionally, FastTrack started a Professional Search & Administration division. FastTrack is a Florida certified MBE as well as a member of multiple Chamber of Commerce Associations in Florida and Michigan.
Equistaff.com is a vast equine industry database for the equestrian job seeker. With Equistaff, you can post your job and search our vast database of potential candidates for a fraction of the cost of other hiring resources. In business since 1982, our industry-exclusive site has more than 70,000 candidates and over 9,000 visitors per month.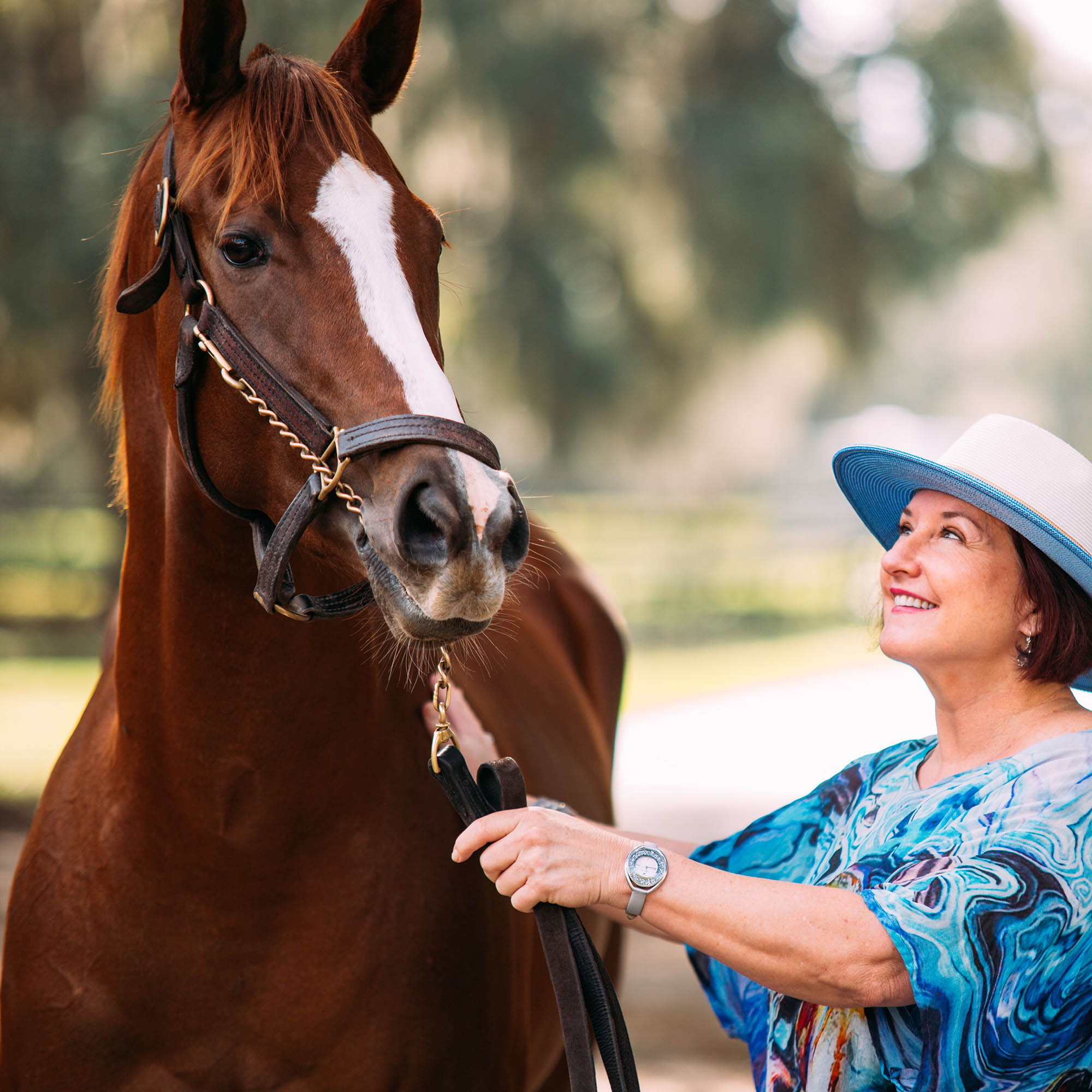 Team Equistaff
Most recently, Mary's entrepreneurial spirit has landed her in a new arena- the racetrack. Equistaff, Inc. is proud to sponsor Team Equistaff, a racing team that includes a 4 year old Filly, Goddess Lyssa, a Minaret Stake winner at Tampa. While Goddess Lyssa has now retired to a breeding program and is in foal to The Factor, two new fillies and a colt have been added to the stable! Team Equistaff is excited to see what they can do! All horses are currently in Delaware for the May-October season under the expert training of Top Candnadian-Born Thoroughbred Trainer Gerald Bennett.
. Check out www.teamequistaff.com for full details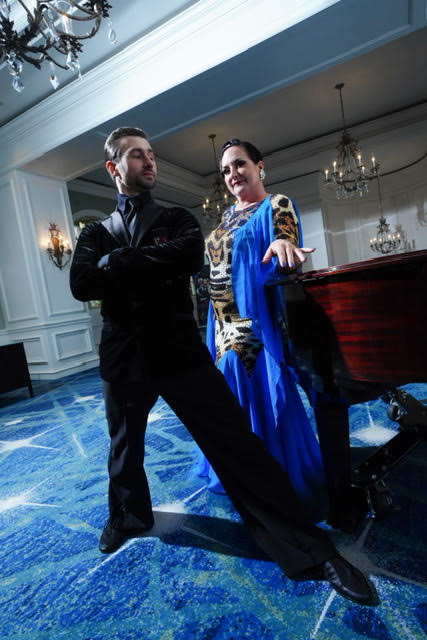 Competitive Ballroom Dancing
When Mary's not in the office or at the barn, you'll most likely find her traveling around the United States for amateur ballroom competitions. She has competed in numerous competitions and has been a finalist in Ballroom, Smooth and Latin style. Mary recently won the Closed Silver Smooth Scholarship at the Florida Spring Classic in Orlando, and competed in the Savannah Dance Classic. Aleksei and his Pro Partner, Ekaterina Derevleva, can be visited in Jacksonville, or at Sway with Me Dance Studio in Wildwood Florida. Sway with Me is adding more instructors that would love to help you make magic on the dance floor!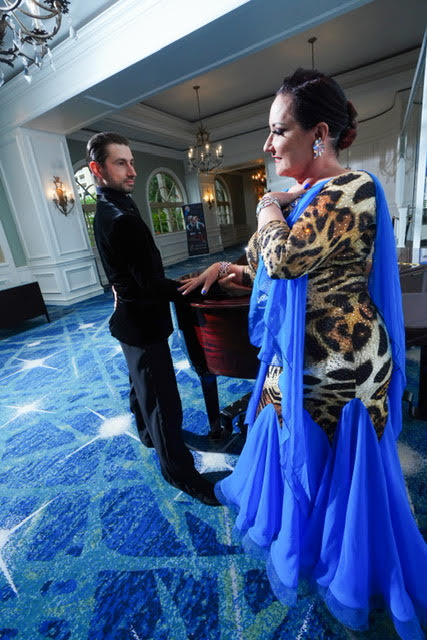 Giving Back
Mary has combined her passion for the equine industry and ballroom dancing for a charitable cause and spearheaded the Florida Fun Mini-Match that benefits the Marion Therapeutic Association, a PATH International Premiere Accredited Therapeutic Horsemandship Center for individuals of all ages challenged by physical, mental or emotional disabilities. It's an annual charity amateur dance competition for dancers of all skill levels local to Florida.
Mary is excited to announce that Professional Dancer Ekaterina Derevleva will be hosting the event taking place in Jacksonville on Sunday, February 27th . To become involved in the 2022 Florida Fun Mini-Match as a dancer, vendor or sponsor, visit www.floridafunminimatch.org.
EDUCATION
ACCOMPLISHMENTS
LEADERSHIP